Recipe: Vegan Chipotle Tacos – Yum!
What a delicious meal idea! Thanks to Beachbody for this mouth-watering recipe!
Easy to make, won't weigh down your body OR your mind. Plus. you can make this meal in under 20 minutes!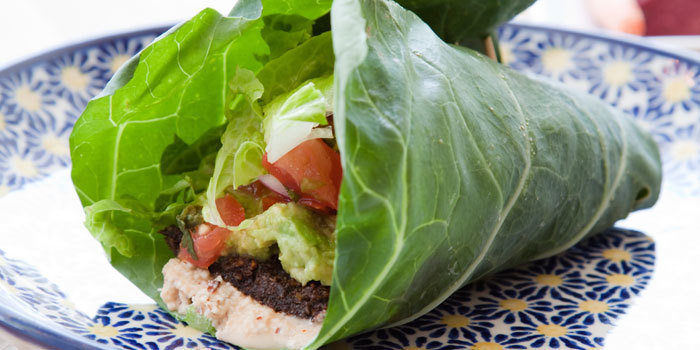 Here's what you need to make 8 tacos:
2 tsp. olive oil, divided use
2 Tbsp. fresh lime juice
½ tsp. ground cumin
½ tsp. chipotle powder (or 1 Tbsp. chopped canned chipotle chiles)
2 cloves garlic, finely chopped
1 (14-oz.) package extra firm tofu, sliced into approximately 2 x 3-inch sticks
8 large cabbage (or hearty lettuce) leaves
½ medium avocado, mashed or sliced
½ cup fresh tomato salsa (pico de gallo)
Directions:
Combine 1 tsp. oil, lime juice, cumin, chipotle powder, and garlic in a shallow glass baking pan; mix well
Add tofu; toss gently to blend. Marinate, covered, for 30 minutes. Drain and reserve marinade. Set aside.
Heat remaining 1 tsp. oil in medium skillet over medium-high heat.
Add tofu; cook, for 2 to 3 minutes on each side, or until browned.
Top each cabbage leaf evenly with tofu, avocado, and salsa.
Beachbody was even nice enough to include some nutrition info (One serving is 2 tacos):